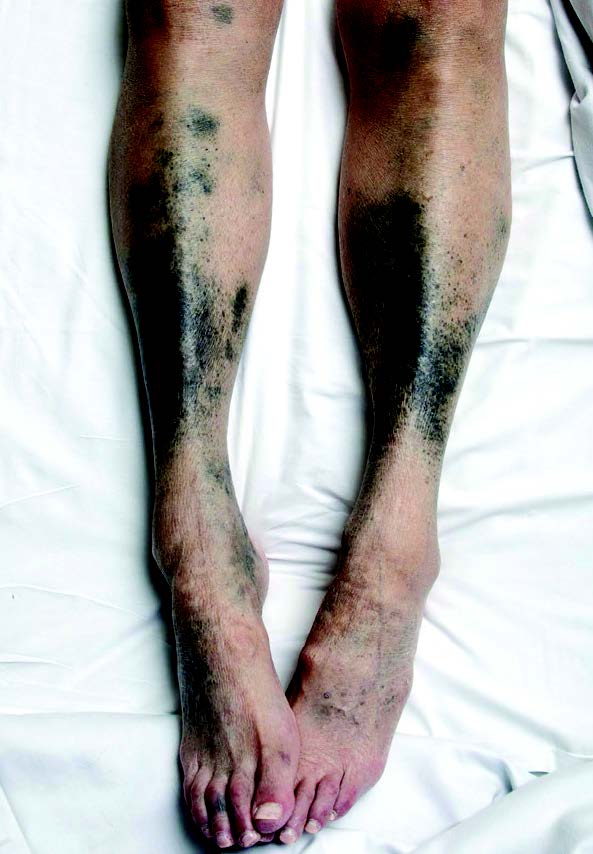 ---
A 70-year-old woman presented with asymptomatic blue-black discoloration of her legs and sclerae.
She had a history of oxacillin-resistant coagulase-negative staphylococcal endocarditis complicated by aortic root abscess, needing surgery and aortic valve re-replacement with a bioprosthesis.
This patient is most likely undergoing long-term treatment for endocarditis with which antibiotic ?