ECG Changes in Hypokalemia
First-degree atrioventricular block (prolonged PR interval)
Depression of the ST segment
Small T waves (flattening and inversion)
Prominent U waves
Long QU interval that appears as long QT interval because of fusion of T and U waves
Complications of Severe Hypokalemia seen on the ECG
Frequent premature atrial and ventricular ectopics
Supraventricular tachyarrhythmias: Atrial Fibrillation , atrial flutter, atrial tachycardia
Life-threatening ventricular arrhythmias (VT , VF)
If hypokalaemia is suspected, assess the patient for symptoms (e.g. muscle weakness, cramps) and review the treatment chart. Although many conditions can lead to hypokalaemia, the commonest cause is diuretics.
Example 1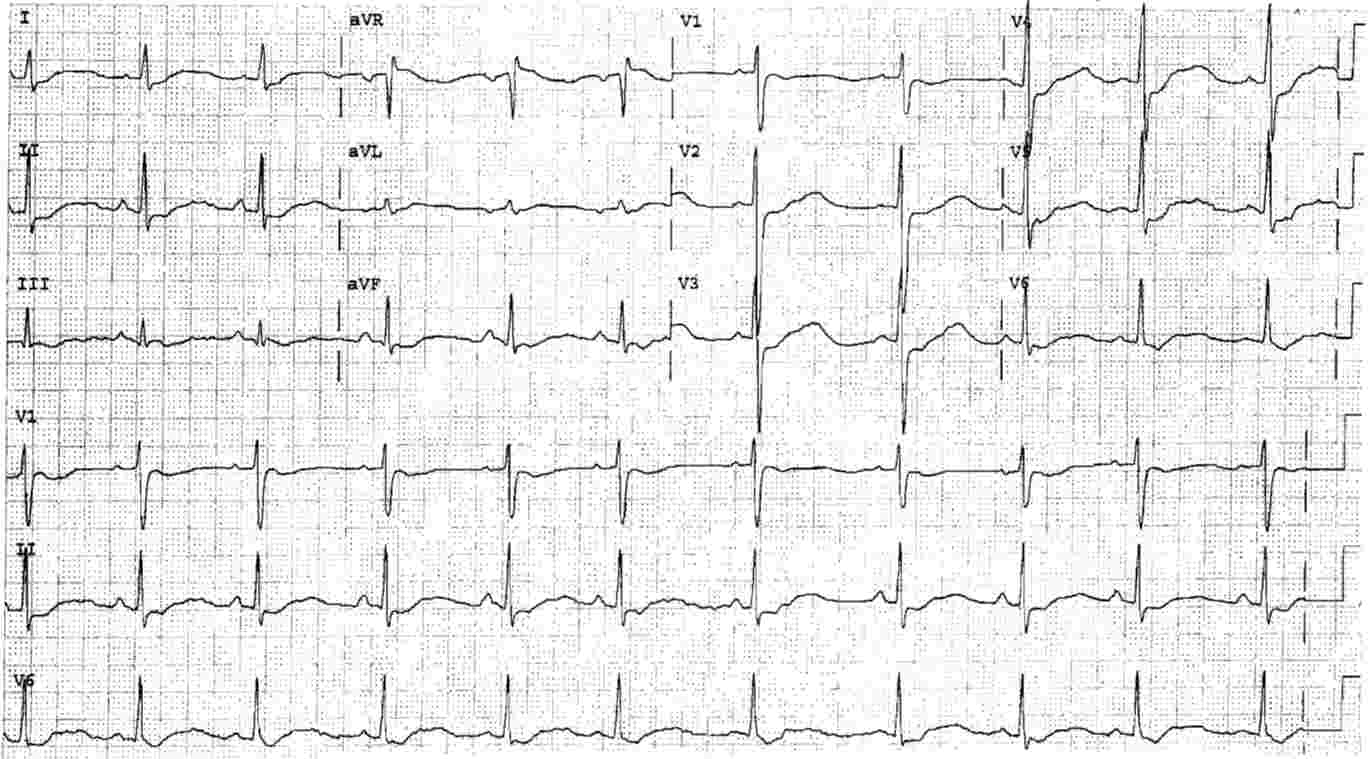 Long QT interval, more precisely long QU interval, with evident U waves best seen in Leads V2 to V5.
ST Segment Depression in all leads except in aVR.
This young man has had numerous episodes of profound weakness due to "familial hypokalemic paralysis". His potassium level in the ED was 1.5 mmol/L.
Example 2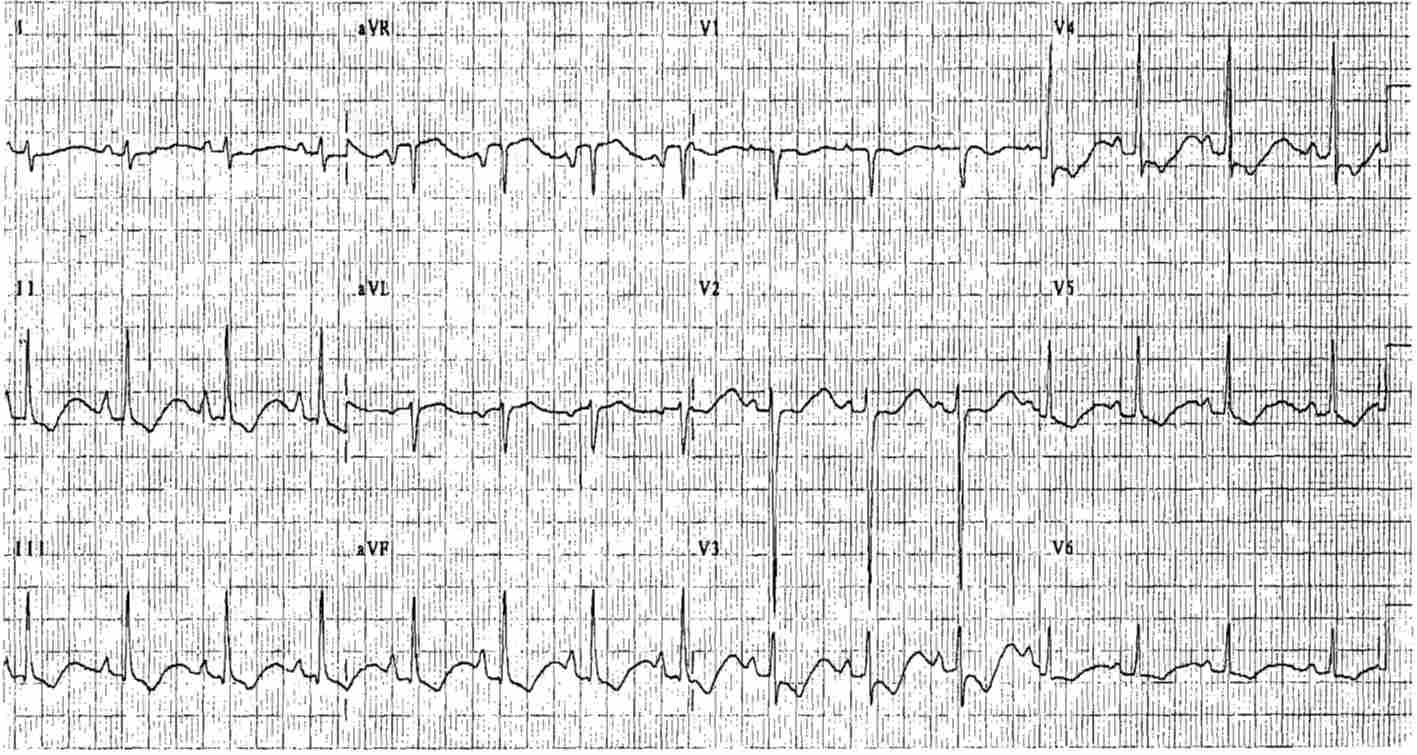 Sinus rhythm
Right Axis Deviation
P waves consistent with Right Atrial Enlargement (RAE) – reported to occur with Hypokalemia
T waves with down-up morphology with long QT interval because of the presence of U waves (seen in Hypokalemia)
This young woman had Anorexia Nervosa and weighed 90 lbs (40kg) and had Diarrhea from daily intake of 30 laxative tablets which resulted in Hypokalemia. Her serum potassium was 1.6 mmol/L.
Example 3
Sinus rhythm approximately 100/min
Prolonged PR Interval (First Degree AV Block)
ST Depression in multiple leads
U Waves best seen in precordial leads
Prolonged QT (QU) Interval