This article is an answer to the Case – Patient with Mild Exertional Dyspnoea
Chronic haematothorax was suspected but multi-detector computer tomography (MDCT) of the thorax confirmed a large left sided diaphragmatic defect with herniation of abdominal contents.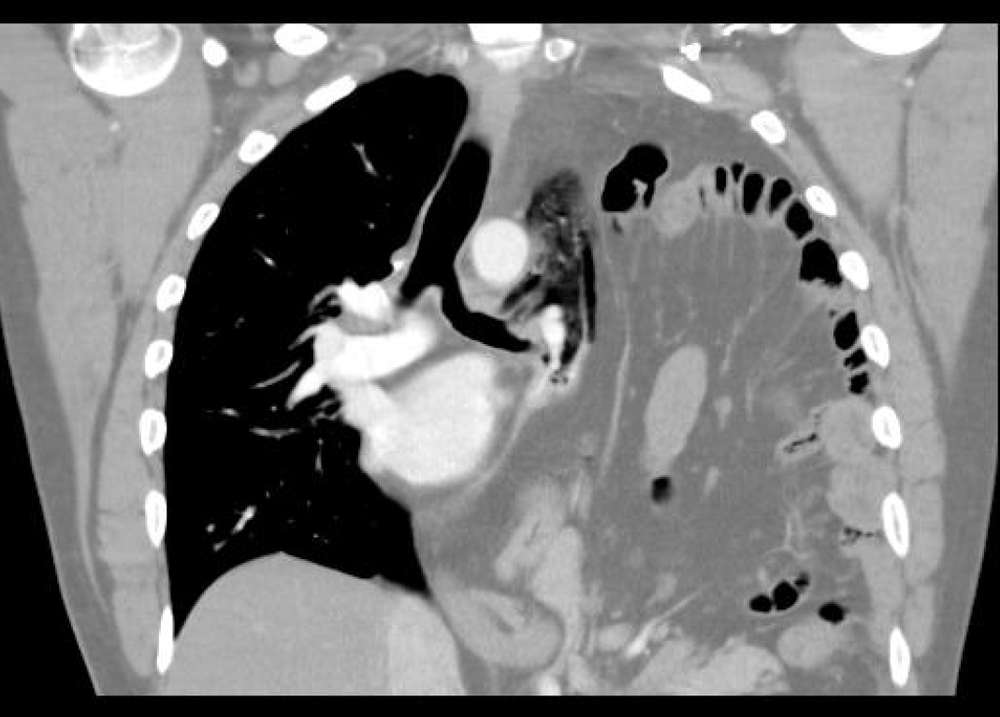 Elective repair was scheduled but the patient presented with acute abdominal pain and type 1 respiratory failure (Pa02 of 7.1kPa with Fi02 of of 60%). Gastric volvulus was diagnosed clinically and decompressed with nasogastric tube insertion. Definitive surgical repair occurred several days later.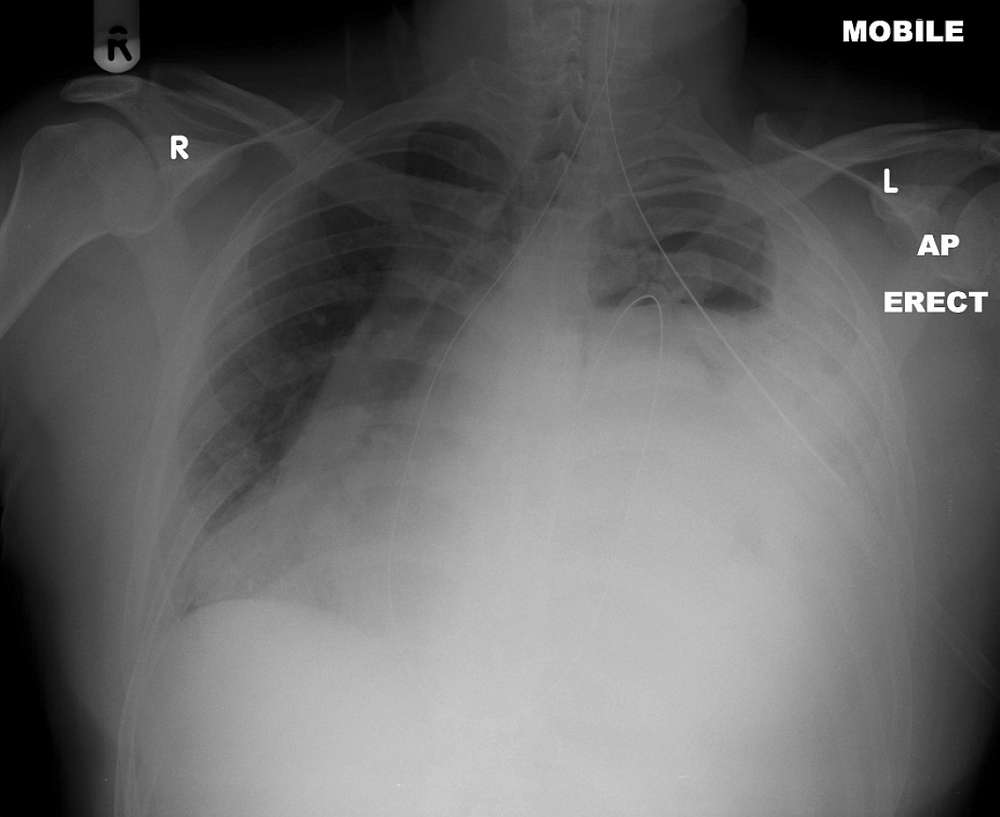 In our patient we assume that pyloroplasty would have highlighted a congenital diaphragmatic defect. It is almost certain that the defect was traumatic in origin with the RTA and kickboxing as potential synergistic agents. The possibility that sport may have led entirely to the defect cannot be ruled out however the RTA would seem to be the more plausible aetiological factor.
Any diaphragmatic defect could well have been exacerbated by not only valsalva manouevres during weightlifting, but also by the use of anabolic steroids weakening connective tissue integrity.
Most patients presenting late with TDR suffer from dyspnoea or upper abdominal pain. This case highlights the risk of acute intestinal strangulation and respiratory compromise that can occur with late presentation TDR. A mortality rate of 30% has been quoted by some in cases of bowel strangulation. Thoracotomy is necessary for surgical repair of delayed TDRs to reduce the hernia and separate intrathoracic adhesions. We highlight the potential multifactorial nature of this diagnosis.
SIMILAR CASE: A 6-year-old Boy with Several Hours of Vomiting and Dyspnea
References