This article is an answer to the Case – Painless, Pruritic Papules and Verrucous Lesions
Examination of a skin scraping prepared with 10% potassium hydroxide revealed pigmented, thick-walled, multicellular structures known as Medlar bodies (see image), a finding that suggested chromoblastomycosis, a chronic, subcutaneous mycosis that can develop at sites of skin trauma.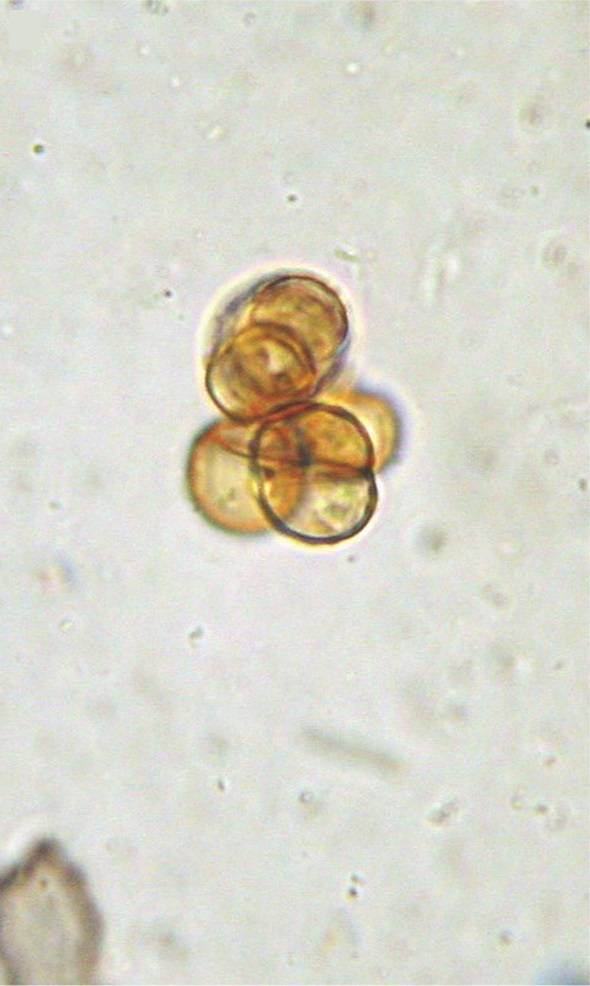 Fonsecaea pedrosoi, a saprophyte found in soil and a causative agent of chromoblastomycosis, was grown on culture.
Daily treatment with 400 mg of oral itraconazole was initiated and continued for 1 year, with slight abatement of the lesions. Further treatment with cryotherapy is planned.