This article is an answer to the Case – Annular Erythema with Ulceration and Crusting
Physical examination revealed large, nontender, annular areas of erythema over the dorsum of the right hand and forearm with ulceration and crusting.
A biopsy was performed, and fungal culture grew Sporothrix schenckii (Panel B shows a macroscopic view, and Panel C a microscopic view [lactophenol cotton-blue stain]), a finding confirmed by polymerase chain reaction.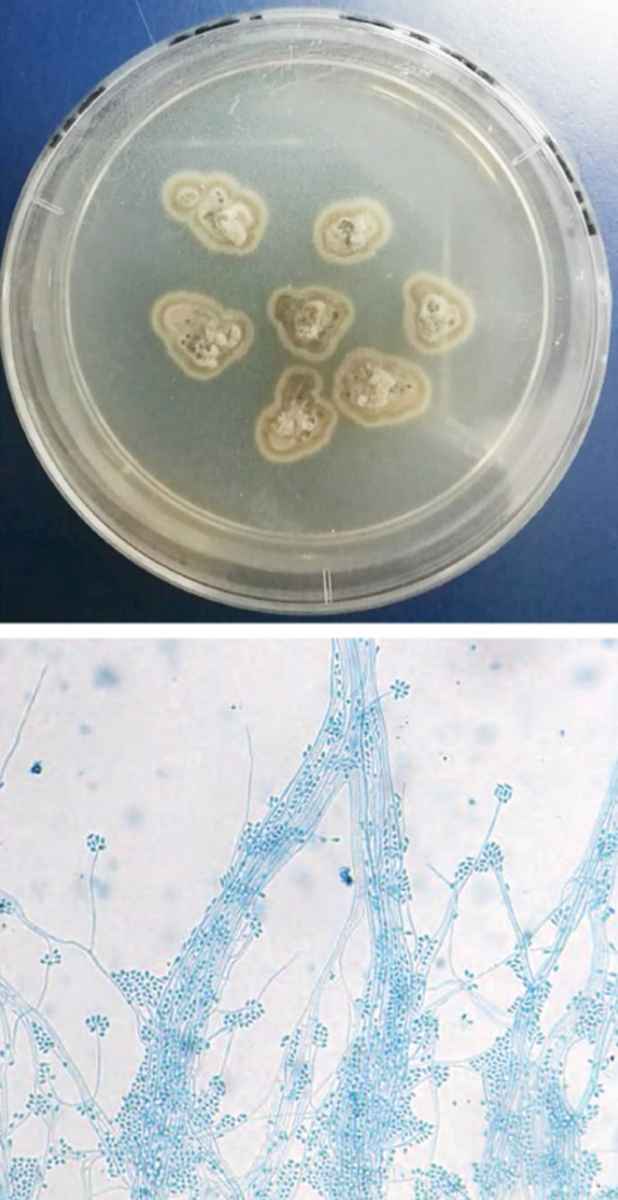 Sporotrichosis is a subacute-to-chronic infection caused by the dimorphic fungus S. schenckii complex, which is found worldwide. The infection usually involves the skin and subcutaneous tissue and occurs from inoculation of the fungus from plants and soil through the skin. Persons who are immunocompromised are at higher risk for disseminated disease.
The patient was treated with itraconazole and terbinafine and local thermotherapy for 2.5 months. At follow-up 4 months after the completion of treatment, the erythema and crusting had resolved.