ECG Interpretation
Sinus rhythm, rate 100/min
Q waves (QS waves) in leads I, VL, V2–V5
Raised ST segments in leads I, VL, V2–V6
Right Axis Deviation because of the Q (QS) waves in leads I and aVL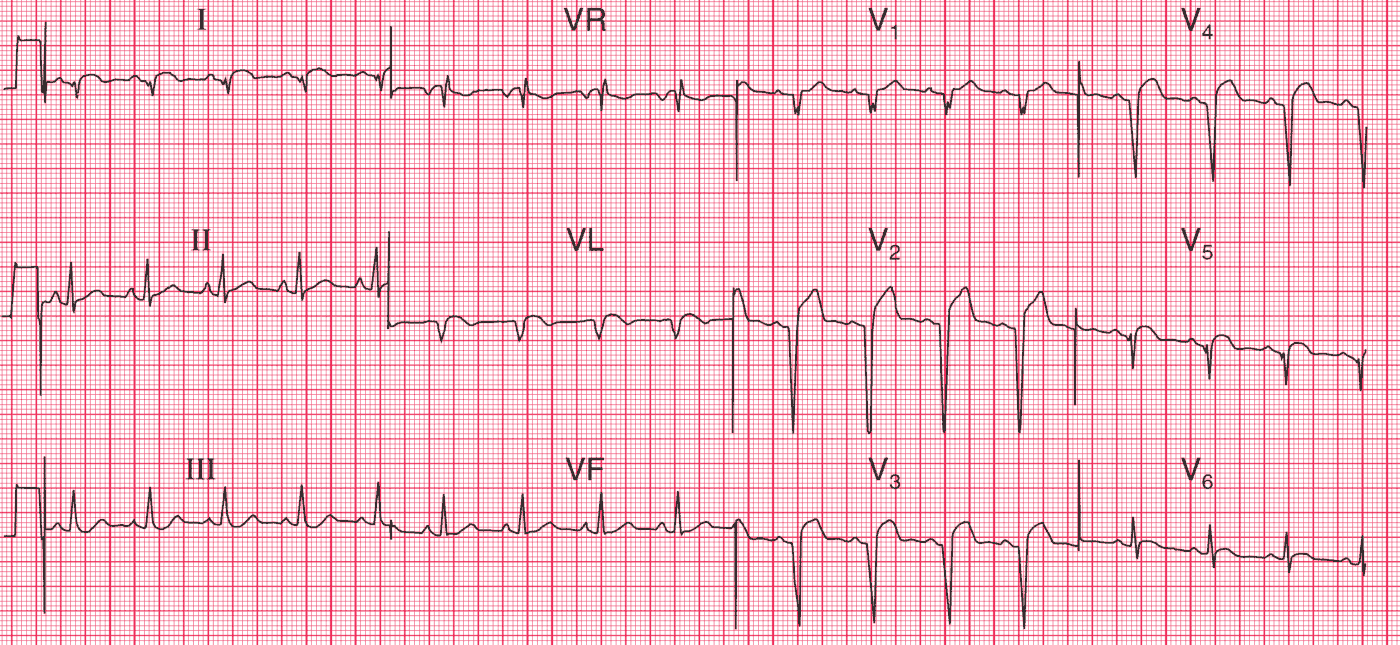 Clinical Interpretation
The raised ST segments with well-formed deep Q or QS waves suggest old anterolateral MI with left ventricular aneurysm.
From the patient's story it seems clear that he had an infarction several weeks before he was seen, and there was nothing in the history to suggest a more recent episode.
What to do next ?
An ECG should always be interpreted in the light of the patient's clinical state. Since the ECG is compatible with an old infarction it should be assumed that this diagnosis is correct, and the patient should be treated for heart failure in the usual way with diuretics, angiotensin-converting enzyme inhibitors and beta-blockers. Since the heart failure is clearly due to ischaemia he also needs aspirin and a statin.
READ MORE about: ECG Interpretation: All you need to know