ECG Interpretation
Atrial fibrillation
Normal axis
Normal QRS complexes
Widespread ST segment elevation (in leads I, II, III, VF, V2–V6) with reciprocal ST segment depression in lead aVR
In leads V3 and V4 the raised ST segments seem to be due to 'high take-off'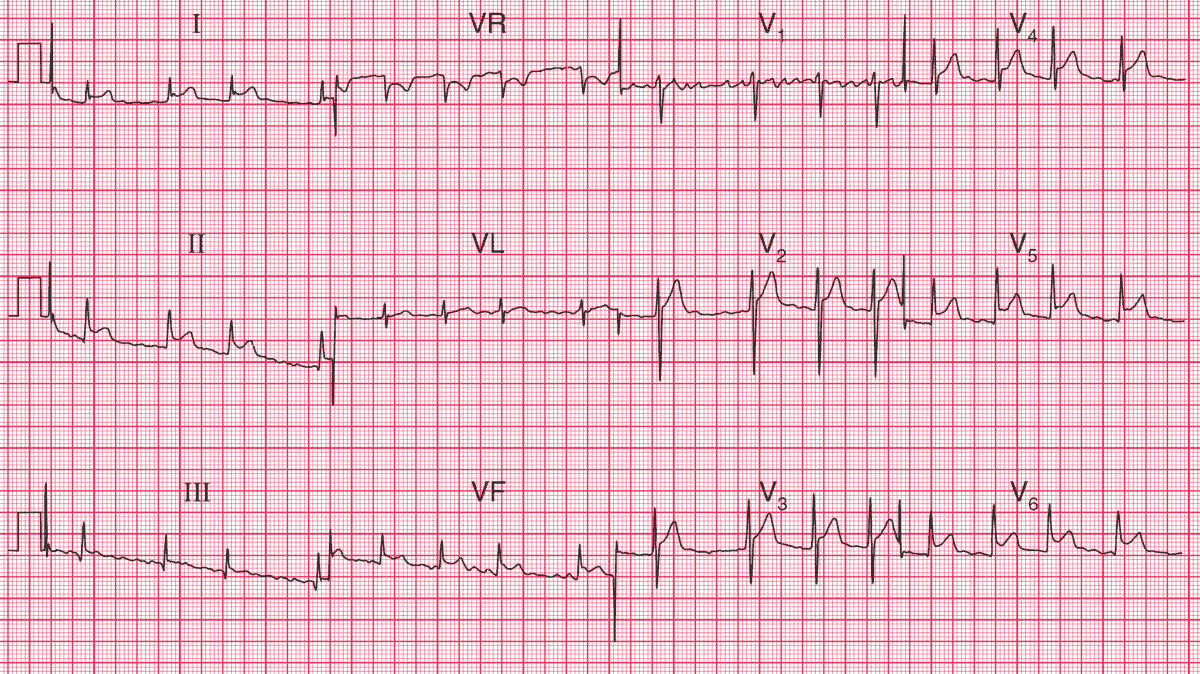 Clinical Interpretation
In a young woman with chest pain but no risk factors for a myocardial infarction, an ST segment elevation infarction is obviously possible, but other causes of raised ST segments must be considered.
The 'high take-off' ST segments in leads V3–V4 (raised ST segment following an S wave) are a normal variant. The other raised ST segments, which are widespread, could well be due to pericarditis.
What to do ?
The patient should be examined lying flat, because this gives the best chance of hearing a pericardial friction rub – and this is what was found here.
The pericarditis could, of course, be due to an infarction, but repeated ECGs showed no development of an infarction pattern, and the raised ST segments persisted for several days. An echocardiogram showed a pericardial effusion.
The pericarditis, and presumably the associated atrial fibrillation, were due to the rheumatoid arthritis.